Scarborough Historical Society and Museum
HELP SAVE THE PLANET AND HELP THE SCARBOROUGH HISTORICAL SOCIETY.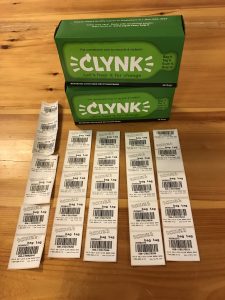 We are asking you to use CLYNK for your returnable bottles and cans. Fill up a CLYNK bag (don't crush cans or remove bottle labels). The recyclable bags can be purchased for a minimal cost in boxes of 10 at any Hannaford Supermarket. Or drop by the museum any Tuesday morning and get free ones.
We have CLYNK bag TAGS, which adhere to the bag, at the museum, 647 US Route One. Stop at the museum to get tags, call us at 207-885-9997, or use the contact form below, so we can get them to you. Then just take your filled bag to any Hannaford CLYNK station, scan the bag's tag and open the door. Or leave your filled bag at the museum, and we will take care of it.
Thank you for your support during these COVID times when fundraising has been challenging.
[contact-form][contact-field label="Name" type="name" required="true" /][contact-field label="Email" type="email" required="true" /][contact-field label="Message" type="textarea" /][/contact-form]