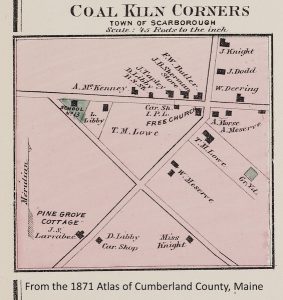 On April 18, 2019, four "old timers," Roger Delaware, Bert Cox, Clay Skillings and Wayne Chick talked about the neighborhood and people who lived in the Coal Kiln Corner area of Scarborough, Maine during the 1960s. Roger both lived in the area and delivered heating fuel to the people of the area.
This audio documents many of the memories these men had regarding the people of the area.
Download recording "Coal Kiln Corner" or click play in Media Player.